We don't know what it is about 2012, but this has been the year for great kitchen TV lift projects. We've seen all kinds of wonderful photos streaming in from our customers. One thing that's been proven over and over is this: our lifts really do feel at home in any kind of kitchen. Here are three very different styles to prove our point.
Sleek and Trendy
OK, this one's not much of a stretch. It's all ebony and silver with a distinctly modern feel. The kitchen island is basically as big as a dining room table, so finding room for a TV lift wasn't hard. It makes a great centerpiece for this theme.
Strictly Provincial
This kitchen looks like it lives in a cunning little village in France where the sunlight is always just right for painting in oils outdoors. There are even lavender plants in bloom on the table, for crying out loud! You don't even notice the TV popping up out of the island in the kitchen until you look twice. It's a beautifully subtle effect.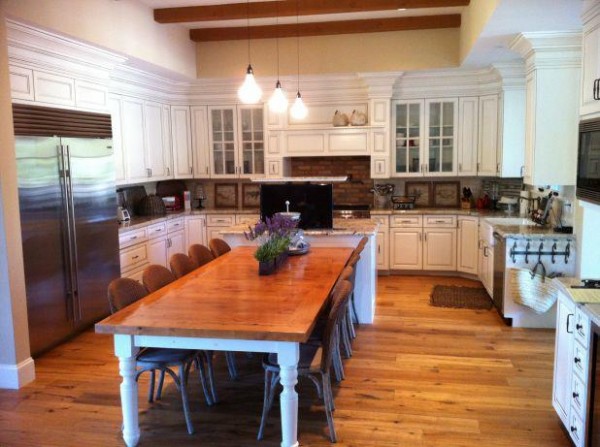 Sedate and Comfortable
The dark paneling and proliferation of stone throughout this kitchen could make it seem cold and dim. But the window above the sink lets in the sun and turns the whole space cozy instead. The drop down TV lift provides a spot of light when it gets dark outside – but it doesn't block the view