Finally! You have the TV lift you've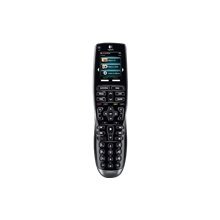 always wanted, but it seems like with every good thing comes another complication – and a TV lift means another remote to keep track of – right? Wrong.
The cool thing about remote controlled TV lifts is that most TV lifts have an IR code – meaning you can program your universal remote to operate it as well as your TV, DVR, DVD player, cable box, and any other components. Then you only have one remote to keep track of – and you can solve that problem by having a designated place for it to live (and dire threats for anyone who doesn't return it to its rightful place!)
Another great benefit is that you don't necessarily need a line of sight to operate the TV lift mechanism. That means if you are in the kitchen making dinner and the kids come home from school then do their homework, you don't have to stop and go get the TV out for them – just press the activation button on your spare remote hidden in the silverware drawer and voila! The noise subsides and they go happily off to visit Sponge Bob and Patrick in Bikini Bottom without you ever having to set a foot in the playroom.
Nexus 21 even includes a high tech digital universal remote with our smart cabinets, so you can program it for every device in your entertainment room and ditch those extra remotes. You even get a set-up DVD with the remote, so you don't have to waste time experimenting with the various product codes until you find the right ones for each device! Did the couch cushions eat your remote? No problem – just contact us and we'll have a replacement on its way to you in no time.
Contact us today and find out what TV lift options are right for your home and family. We specialize in the best automated systems you can find!