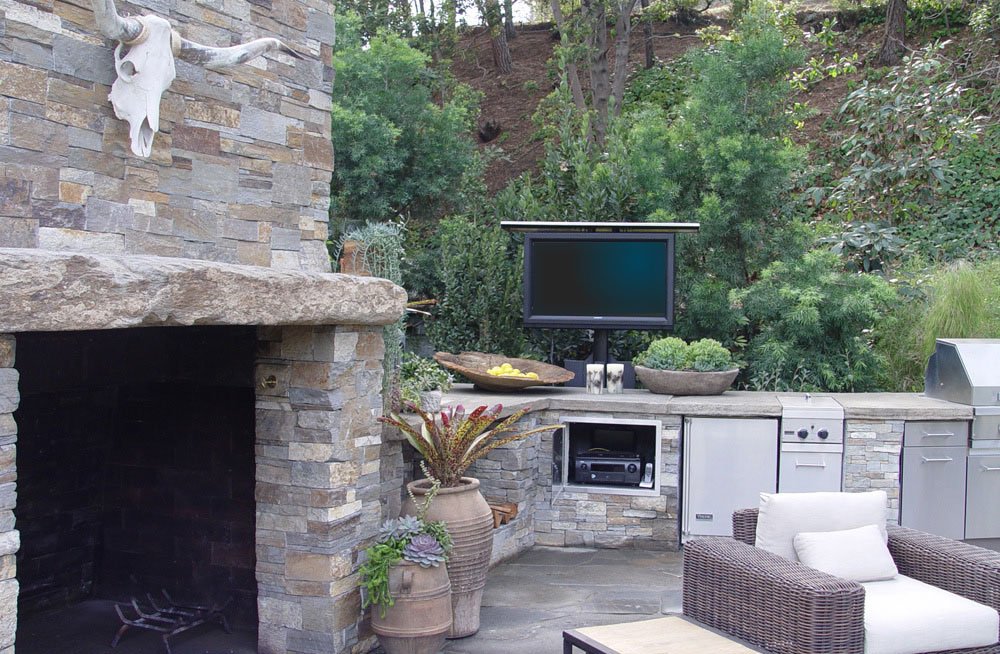 Outdoor plasma TVs and TV lifts are two types of new entertainment center technology that complement each other perfectly. They are both designed to ensure maximum protection for your high definition screen. The advantage of mounting an outdoor TV on a lift is that it expands the number of locations where you can actually install the TV.
For example, you could put the TV on the patio near an area that is used for outdoor play. When the kids are kicking around a soccer ball or playing Frisbee, the TV can be hidden away. When they are ready to take a break and chill in the shade with some lemonade, they can bring out the TV to watch Discovery Channel. Or, you could fit the TV lift into a poolside cabinet where it can be popped up when everyone is relaxing in the hot tub. But it could be kept safe from splashing water when you want to set up a net and play some water volleyball.
When a TV is turned off, it can have a somewhat reflective surface. A Nexus 21 lift is an excellent option for keeping birds from flying into your outdoor plasma screen. Keeping the TV tucked away also keeps outdoor pets from messing with the electronic equipment. It's a simple and effective way to increase the longevity of your outdoor TV while adding a "coolness" factor that family and friends will love.