Nexus 21 TV Lift Kit Accessories
Enhance your concealment system with these accessories, all precision-engineered for simple installation and flawless performance. For prices or to order, our friendly staff will be happy to help you by phone. Call us toll free at 1-800-293-5067.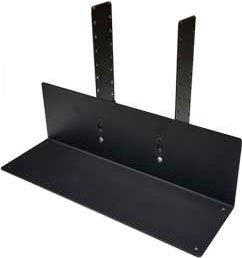 Center Speaker Shelf
Adding custom sound to your hidden TV is easy thanks to our custom designed speaker shelf. This compact platform integrates seamlessly with the lift system allowing the center channel speaker to sit just below the TV, raising and lowering with the lift. Use it with one of our swivel lifts and your speaker will turn along with the TV.
Available for TV lift models L-50 and L-50s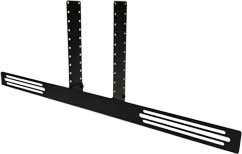 Soundbar Mount
Now your hidden TV will sound as good as it looks! Use this convenient mount to place your soundbar just below the TV and it will raise and lower with the lift. It will even turn to face you along with the TV if you are using one of our swivel lifts.
Available for models L-50, L-50s, DL-50, L-85, L-85s, XL-85, XL-85s, CL-65+, CL-65e, L-75i+, L-75ix and Apex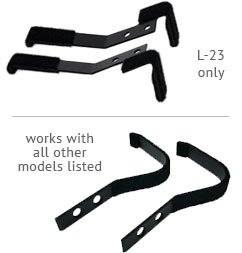 Guides for Hinged Lids
All Nexus 21 TV lifts come standard with hardware to raise the lid of your cabinet up along with your TV (this is called a "floating lid"). However, if your lift cabinet has a lid that is hinged, you will need our
Hinged-Top Guides
. The Guides are custom-designed to attach to the top of the lift column, behind the TV. When the lift goes up, the Guides raise your hinged lid smoothly, and when the lift goes down, they drop it quietly back into place.
Available for TV lift models L-23, L-27, L-50, DL-50, L-85, XL-85, XL-85s and L-90
International Power Packages
If you are installing your Nexus 21 lift system in a country using 220V, 230V or 240V current, we have the appropriate controllers and power cords for you. Just let us know at the time of purchase.
Available for all Nexus 21 lift models
See What People Are Saying About Nexus 21