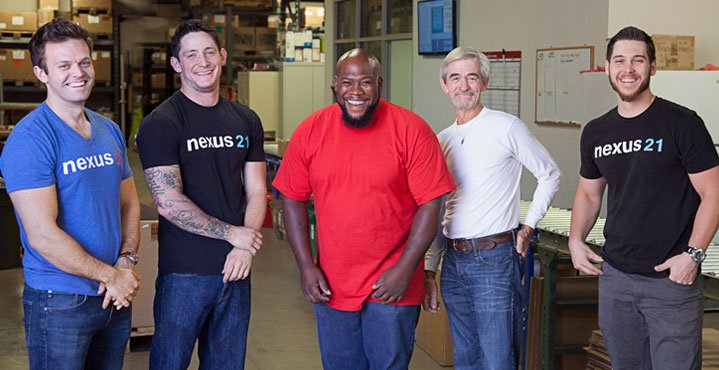 Today, many things you buy don't necessarily come with the best customer service. You have a problem with your electric bill, and you end up speaking to someone in another country; or your computer freezes up, and you get bounced back and forth between your network provider and your PC manufacturer, often struggling with language barriers and communications issues.
At Nexus 21, we want every TV lift project to turn out just right. We stand behind every single one of the products we sell, and if you are working on a DIY project, we are ready and willing to help out, too. It's not just something we offer to our own repeat customers; it's a service provided to anyone thinking about getting a TV lift or installing one, not matter where you ultimately shop.
Got a question, concern, or trouble spot? Call us or send us an email. We offer free technical support through our customer service department, and if you have an emergency after hours, (the game is about to start and your lift won't go up) you can still contact us. Our emergency number is listed in our voicemail. Game on!
We believe that an educated consumer is a happy consumer! It's in our best interest to help you understand and be able to operate your TV lift! Whether you are calling with a pre-purchase question, an installation hitch, or a project idea that you want to know if it's viable, we can help.
Don't worry about huge sales pressure, either. Of course, we'd love you to buy one of our TV lifts or cabinets, but we figure if we can help inform you, you'll make the best decision for you. The more you know before your purchase, the more likely you are to be happy after your purchase. If you end up choosing a lift from Nexus 21, that's great – but if you don't, we'll still feel good about spending time helping you with your equipment or project questions, because better educated consumers are beneficial to our entire industry!
Here are just a few of the common queries we cheerfully handle every day:
Ÿ  How does a TV lift work?
Ÿ  Why are TV lifts so popular?
Ÿ  Are TV lifts really safe?
Ÿ  Where would be the best place for a TV lift in my home?
Ÿ  Can I customize a TV lift setup for my home or office?
Ÿ  Should I choose a drop down, under floor, or pop up lift?
We also are available to chat about our cabinet options, discuss additional specs for specific products if you need more information than we include on our website, offer you DIY tips to make your project successful, recommend woodworking and audio-visual experts, and warn you about common installation challenges so your project can turn into a smashing success!
Give us a call today, and find out what great customer service really is.